Late last week, esteemed readers, Marky Mae decided to do something different. To try something new.

I know that must come as a shock to those of you who know me well. I maintain a strict schedule, down to the last second, even if that schedule involves, say, "sit on the couch and watch four episodes of Star Trek Voyager. Eat hoagie."

I don't like having my schedules OR my routines tampered with in any way, and will fight to the death to maintain them, even in their most humdrum of states.

So no one was more surprised than I when I found myself Friday afternoon calling to make a walk-in appointment at Ye Olde Acupuncture Clinic.


Now, I'm no sucker. I've been skeptical of acupuncture for years. I'm skeptical of anything "on the fringe," which seems odd since that shit is generally what I'm attracted to. During my last stint as a yoga nazi, I fell victim to a particularly insane obsession with Ayurveda, the "Science of Life," and read about and practiced it continually for months (I am a pitta-kapha, for those of you who want to know my dosha) until I got to a chapter in one tome that called for "urine therapy."
One such powerful practice for healing that is continuing to flourish today is Shivambu Shastra, respected for thousands of years as the "Mother of Ayurvedic Medicine" and commonly known as "Self-Urine Therapy". Shivambu means literally "Water of Shiva", referring to the auspiciousness of the practice. Its "method of drinking urine for rejuvenation" is outlined in the Shivambu Kalpa Vidhi, part of a 5,000-year-old document called the Damar Tantra, linking this practice back to the Vedas, the sacred Hindu texts. Self-urine therapy has been seen as one of the divine manifestations of cosmic intelligence, and has been used as such by Indian yogis to unleash kundalini up to their third eye. (from Nexus Magazine.)
My trip down Ayurveda Lane pretty much came to an abrupt end when they asked me to guzzle my own pee. No thank you - I'll unleash
Kundalini
in my own way.
I have had a sinus problem for years. Doctors and allergists SWEAR there's nothing wrong with me - I've been poked with cat dander, roach wings, dust mites, mold, et cetera, and the elixirs raised nary a bump on the affected areas of my arm. My primary care physician prescribed for me pills that should "alleviate symptoms," as he put it. Jack shit. My ophthalmologist gave me some droppy-drops that were supposed to clear this shit right on out. Nothing.
So, after having been screamed at by about 9/10ths of the people I complain to about this particular nagging condition that I should try acupuncture, I finally relented. I went to the Swedish Institute under the recommendation of a coworker who is also going to school there.
The staff was lovely and friendly. As I was filling out my paperwork, a tall, handsome man came out of one of the clinic rooms. I thought, "I'd like
him
to stick me with something," and continued writing down my medical history.
Alas, he was not to be my acupuncturist, but that's probably a good thing - if that bitch had been leaning over me with needles there might have been trouble.
I sat in a curtain-partitioned cubicle while the acupuncturist asked me a variety of questions regarding my physical and mental condition. I told her that my face constantly feels as if it's a balloon about to burst and that I'm plugged up and want to be able to breathe.
"Just once, I would love to be able to inhale without it being a laborious task. PLEASE." I slobbered, tugging at her lab coat like a punished child begging for its toys to be returned.
I must have been placed under a curse by someone who has a grudge against my family. As I was being born, somewhere some haggard, frustrated witch was churning a concoction in a cauldron and emitting epithets of destruction aimed my way. "Let this child know not happiness, let this child feel not peace," she cackled insanely, dropping some fenugreek into her pot.
Her curse worked better than she possibly could have envisaged, for no matter where I go and no matter what I'm doing, there is ALWAYS some idiot who tampers with me.
To quote
William S. Burroughs
- "You all know the type, no matter how good it sounds, everything they have anything to do with turns into a disaster. Trouble for themselves and everyone connected with them! A fool is bad news and it rubs off. Don't let it rub off on you."
This is what I was about to be confronted with.
"Oh my god, did you, like, take teacher training at
Integral Yoga
?" I heard the grating, vacuous, self-assured voice bleat from the other side of the curtain. "I know you did - you look SO familiar! Oh my god, isn't Integral Yoga's apothecary like the BEST?"
I groaned. I knew this was going downhill fast.
"Oh my god, did you take his workshop? He is SO amazing. He is like a New York landmark." Yes, she actually said that.
I groaned again. Even my acupuncturist noted this woman's insipidity by shooting me a knowing glance.
I don't mind small talk. In a situation that can make one nervous, small talk takes the mind off what is to come. But this bitch wasn't making small talk. She was making small SHOUT. Everyone could hear this dumb bitch's idiotic ramblings - and they NEVER STOPPED.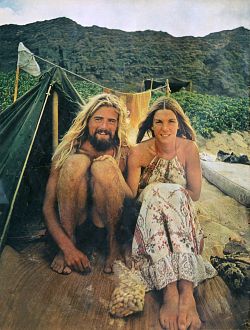 "This is, like, so weird!" She said to her acupuncturist. "Because, like, I was planning a trip to South America, and I decided not to go, and I came here and I find out my doctor is South American!" Moan. "Do you find that, like, holistic and Eastern medicine is like more accepted in South America than it is here?"
And then, "Oh wow, I broke my
femur
a few years ago, so that probably isn't a good place to put that." Uh, excuse me - I'm not acupuncturist, and I'm not a doctor, but I'm pretty sure that a skinny little needle isn't going to re-break your FUCKING FEMUR. It doesn't take a genius to figure that one out.
I was finally able to drown this bitch out because my acupuncturist began to place needles into various parts of my body. My forehead, temples, cheeks, elbows, wrists, stomach, ankles, and feet were soon pincushion-like in their visage.
After she finished, she left me to contemplate the state of existence with these needles dangling from my flesh. It actually felt good.
"OW, OW, TAKE IT OUT! TAKE IT OUT!" I heard the hippie scream. "OH MY GOD! THAT HURTS TOO MUCH!"
Please note -acupuncture needles are about as thick as a piece of hair. I had one jammed pretty much into my eye. If it's going to hurt anywhere, that's where it would be.
I had to get this asshole out of my head, so I tried to maintain some
pranayama
to calm myself down.
She was silent during her period with the needles in. Then her acupuncturist came back. "Oh my god, I feel so energized! This is amazing. My
chi
moved." Yes. Her chi moved. This bitch was UNSTOPPABLE in her idiocy.
She left. The rest of my appointment was carried out in peace and tranquility, soothing new age music piped through the sound system.
My acupuncturist came back. I have a strong kidney pulse (due to the yoga, she told me) and a strong heart pulse. "It's good to see a strong kidney pulse!" she exclaimed. Apparently she doesn't see those too often.
The needles removed, I actually felt calm and happy. How I was able to overcome the oral holocaust that dingbat hippie had exposed me to is beyond my comprehension - perhaps acupuncture soothes not only points on the body but also dulls one's sensitivity to stupidity. Let's hope so.
I liked my acupuncture and acupuncturist so much that I signed up for 11 more sessions, making a note with the receptionist that I did NOT care to be scheduled at the same time with that shrieking freak.
I'm breathing a little better today and am hopeful that subsequent journeys into the realm of Eastern medicine will be free of vacuous hippie chatter - they'd better be or it'll turn into a bloodbath.